1. Launch Natural England's Magic Map
 Click   http://www.magic.gov.uk/MagicMap.aspx

	                  and accept the Terms of Use
2. Enter your Place


Click on correct place and you will then see your place displayed on 1:10, 000 map.
3. Choose Map to View
In orange menu select "OS Colour Mapping"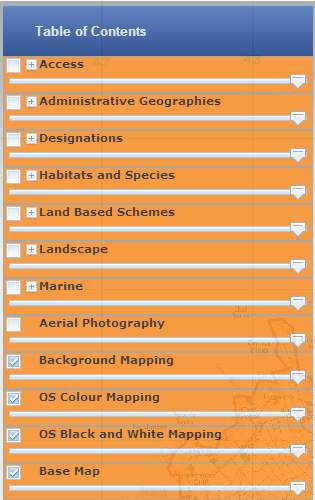 Select 1:25000


Best to Zoom in clicking "+" once to get good resolution and wait for map to complete loading.
You can move the map about by grabbing with your mouse.(holding Left button) to locate the exact area you want.
4. Mark the route you ride:
Click on the top left hand Feature Tool (Drawing Tools)
Select the "Line" option (or "Freehand Line" or Point etc depending on what you want to plot)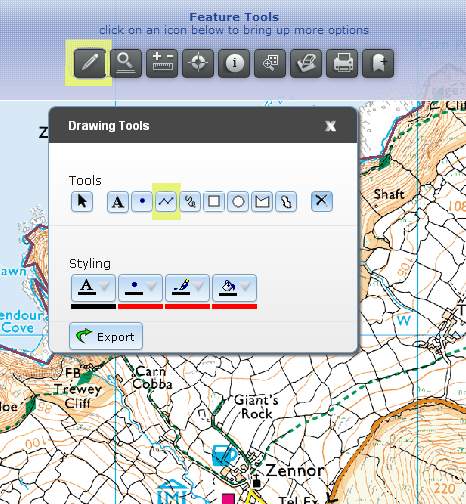 Click to plot each line segment Double Click to finish.
When you have finished plotting export and send us your route see next step.
5. Export and Save Your Route
Click "Export" in the Drawing Tools window.
Then click "Save Results" - you do have to scroll down the window to see this.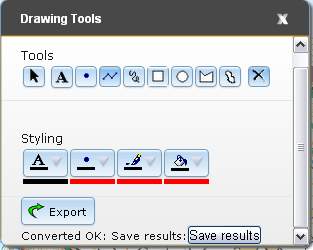 You will find three files are downloaded to your computer in a zip file. (xxx.shp,xxx.dbf, xxx.shx). Location is browser dependent. If you send points and lines you will find two sets of 3 files.
6. Send us these three files 4.
Email routes@bhsaccesscornwall.org.uk attaching the zip file and giving any other information on the route.